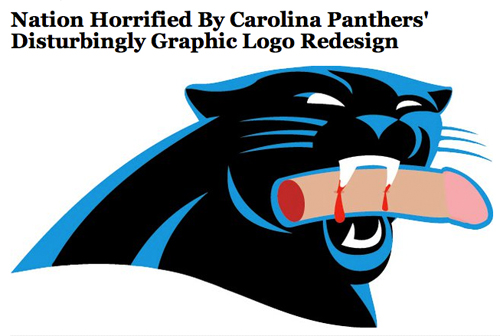 I have a problem with being a poor sport. This extend both to sports that I actually play and to spectator sports. The Superbowl this past Sunday was certainly no exception— in fact, it was pretty much the opposite of an exception. I watched it at my place with one friend who complained that I alternated between bouts of 'passive aggressive' (his formulation) gloom and insufferable smugness, and left during halftime. Before he left, I tried pointing out that my behavior couldn't really be described as 'passive aggressive', since that would mean that it was somehow aimed at him, to get a rise or inflict suffering— and the truth is that I was far too grimly preoccupied by the game to give a damn about him. His response: 'Well, I guess when it comes to passive aggression,  it's all in the eye of the beholder'— which makes some sense, I have to admit.
This left me with one guest for the second half, which was probably one too many. Somehow, I'd always assumed that sports would mean less and less to me as I got older, but in fact, the exact opposite has happened— the weekend leading up to the Superbowl, I had two different dreams about the Patriots losing. This lucky soul who got to watch the game with me was a guy— a perfectly kind guy, really— whom I'd only met for five minutes the day before, but extended a invitation to join him once I ascertained that (a) despite being from New York, he wasn't a partisan Giants fan and (b) he had no other plans and was planning to watch the game by himself at a bar otherwise.
Fast forward two-and-a-half hours and it's 4am and I'm slumped on the sofa like I've been shot, reeling from a catastrophic last-minute loss, reeking of alcohol and bitterness. My guest is standing nervously by the door, trying to make bland, soothing conversational offerings. Gradually, it becomes apparent that the SBahn back to his place doesn't leave for another 40 minutes. Swallowing hard, I'm able to resist my impulse to kick him out of my house (just out of raw, malign scapegoating— not like he'd done anything wrong) and halfway pull myself together to make acceptable conversation (we both lived in Prague, our wives are friends, our kids may end of at the same kindergarten) until he's able to make his escape.
Incredibly, this is the second year I've wound up in this predicament. Last year, I watched the disheartening end of the 2010-11 Patriots season in a sports bar in Prague, where I noticed my neighbor sitting behind me and make a desperate attempt to sneak out without him after the terrible end. Once he foiled my escape and made it apparent that we would be taking the late night tram home together, I tried to shake him by announcing that I 'actually really just feel like making the trip home on foot' … at which point, he declared that he too felt like doing walking home. So, this was even worse: same grizzly requirement of prolonged small talk, but this was outdoors and in the cold in January at 3 or 4am.
Image: from the Onion, of course.