My father was visiting last week. It took his discerning eye to draw our attention to the name of our current toilet paper brand, which I hadn't noticed before: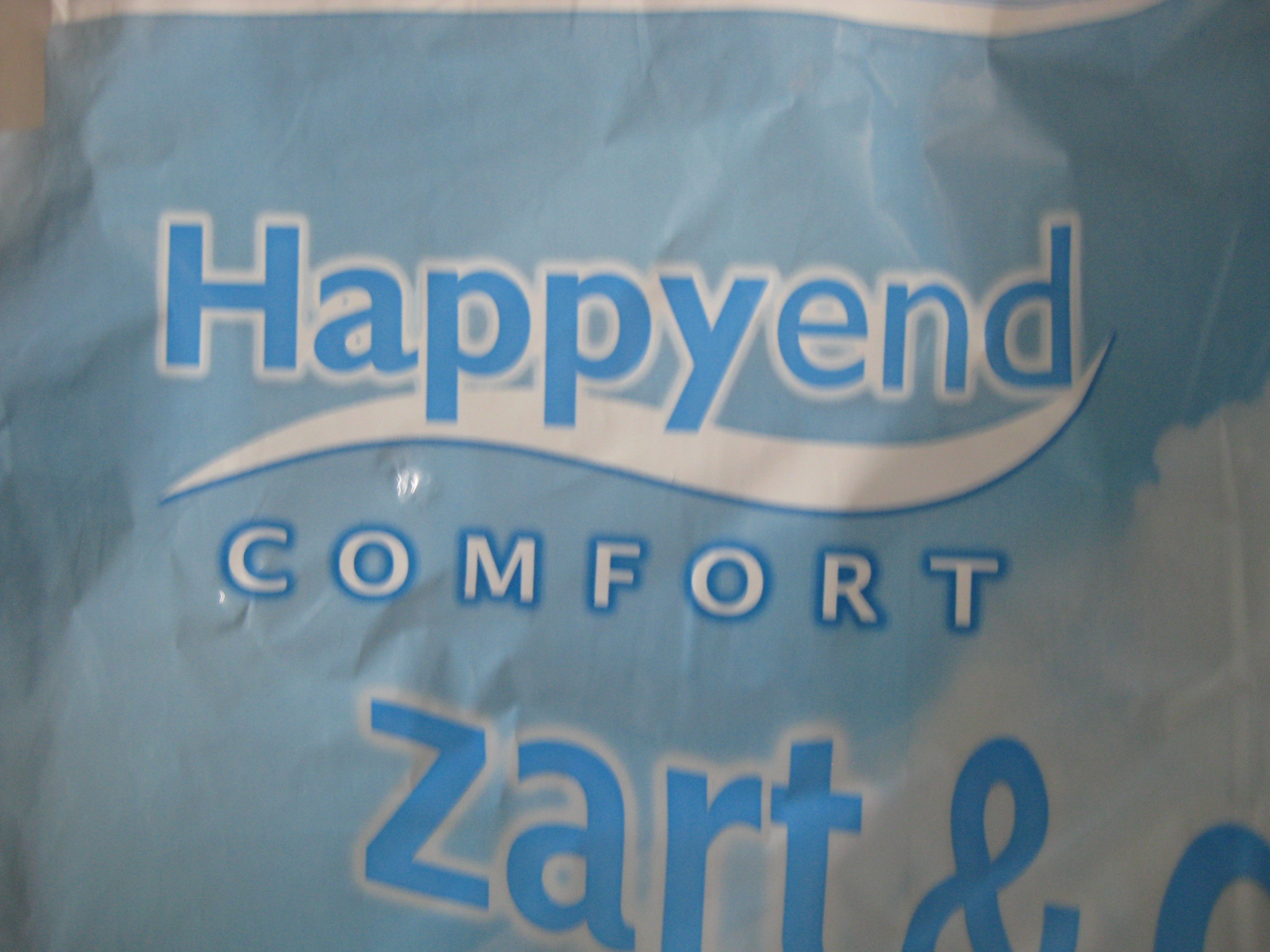 Happyend, a German brand. No word yet on the specific terms of this guarantee.
Meanwhile, Mr. Clean has become Mr. Proper: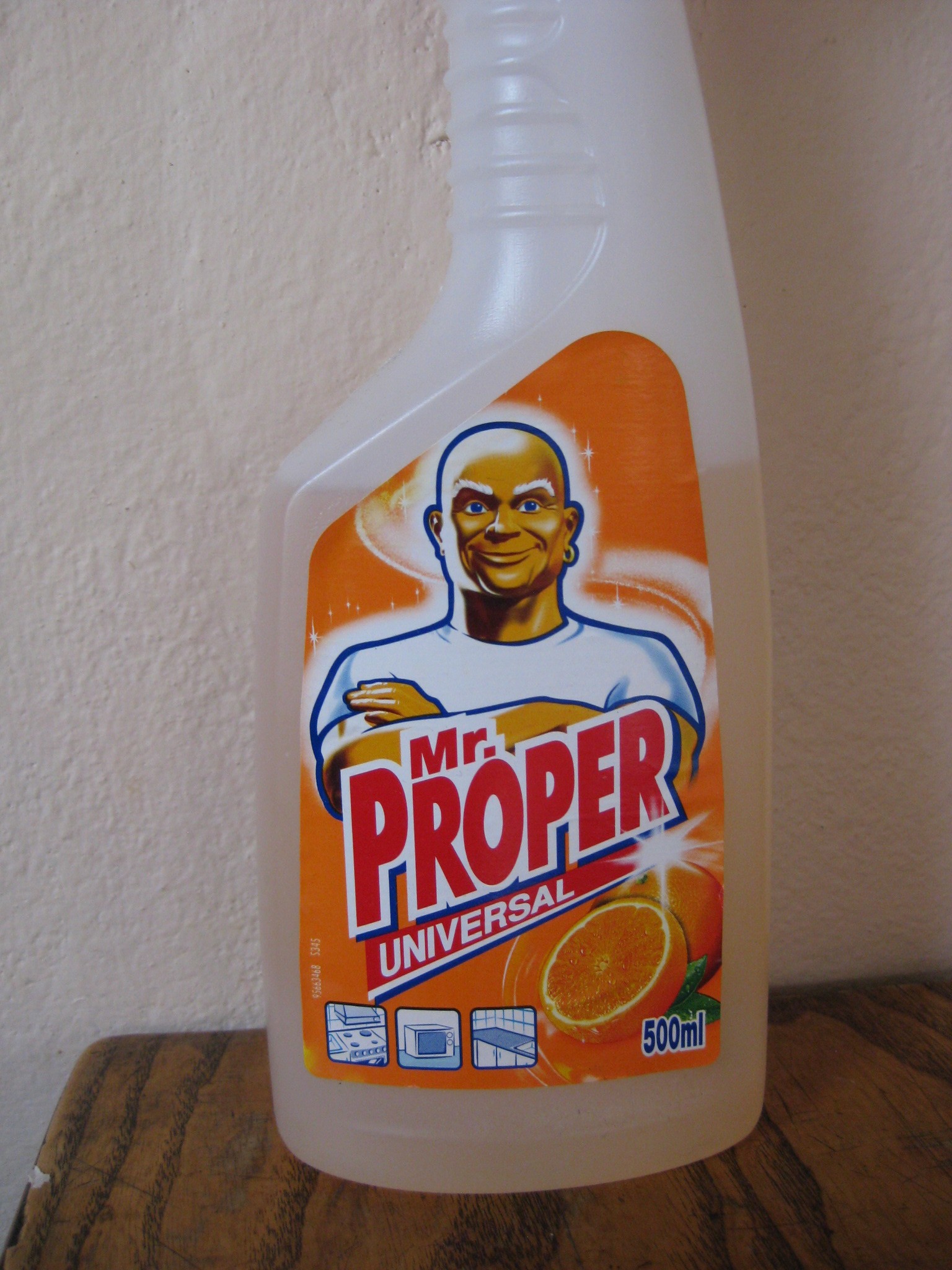 Same guy, but over here his fastidious nature extends to moral issues as well.
For more fun in this vein, see Sick/Barf.