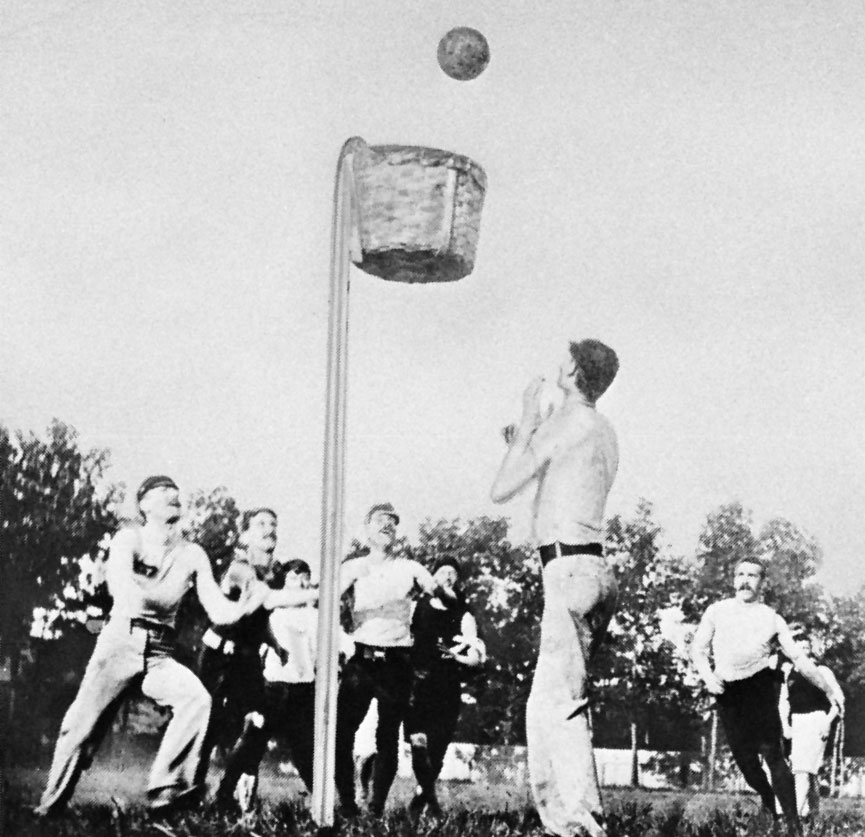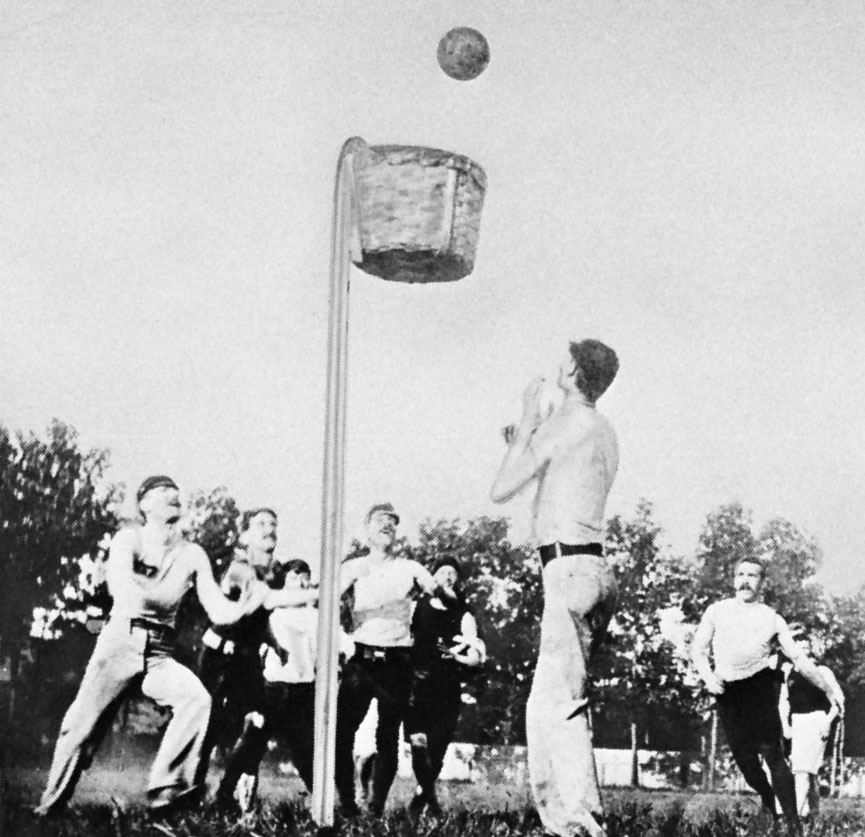 I'm deeply enjoying the 2010 NBA playoffs these days, and have noticed that most of the Czech guys who I play basketball with every Tuesday have a meticulous knowledge of NBA players and teams. This is interesting when you think about the fact that basketball is the only truly American game, having been invented by a Phys-Ed teacher in Springfield, MA in 1891. Compare this to baseball, a game touted as "America's Game" that draws on European games for its rules and boasts of a "World Series" that Czechs wouldn't be caught dead watching. (You can catch NBA playoff games on TV in specialty sports bars in Prague, and NFL is also a mainstay. Hockey, meanwhile, is considerably more popular here than it is in the U.S., probably on par with Canadian enthusiasm. Baseball, on the other hand, is an absolute blackout: no World Series, no nothing).
The speed with which the Peach Basket Game gained popularity is always striking to me, but never more so than when I show my design students a movie called The Man With A Movie Camera, an 1929 avant-garde piece of Soviet film by Dziga Vertov that captures everyday events in an aggressively abstract and non-linear manner. There's an artsy montage of people playing sports where you see a group of Russian women engaged in some incredibly dated- and weird-looking athletic activity that you suddenly realize — wow! — is basketball. The story of how basketball permeated this nascent cultural iron curtain in the first 38 years of its existence is a job for another blog far less lazy than this one, but let's just say it surprises me a little every time I see the film.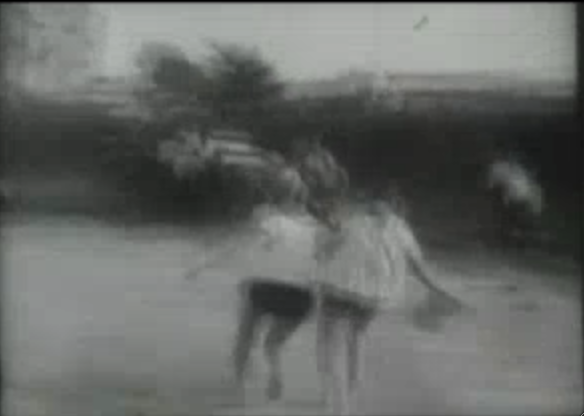 (Blurry Soviet female basketball scrum from The Man With A Movie Camera)
So, while I acknowledge that the sport has achieved great heights, I have a few suggestions and scenarios that I think would add interesting wrinkles:
Halloween pageants where teams dress up in the spirit of their team name. How much better would, say, a random Utah / San Antonio game be if involved a cultural showdown where 'jazzmen' maneuver against cowboys clanking around in spurs and full regalia?
The option to suddenly punt the basketball through upright goal posts positioned 10 yards behind the basket for 3 points
My plan to dress NBA coaches in players' uniforms, following the example of baseball (further discussed here)
Port-a-potties positioned along the court. This came to mind when I thought about the fact that no one ever has to pee during our hour and half Tuesday pick-up games. Obviously, the reason is that we're all running like antelopes and sweating out all the water in our bodies. But what if athletic activity massively increased – rather than decreased – the need to go? Imagine the drama and ensuing recrimination as certain players desperately peel off for 'pit stops' during key moments in the action, as in a marathon
Something involving leg warmers, berets and mimes that I haven't fully worked out yet.