The Guardian and several other news outlets have – predictably, yet brilliantly – had 'Who's line is it?' contests where you have to guess whether a given quote was uttered by Charlie Sheen or Muammar Gaddafi. I tried this one and got only 6 of 10 right.
Shortly, however, my mind began to wander and consider other less obvious topics that one could apply this same game to. A natural fit seemed to be matching pretentious lyrics with the three major rock bands that have had the gall to name themselves after continents.
Let's meet the Candidates:
1. America
2. Europe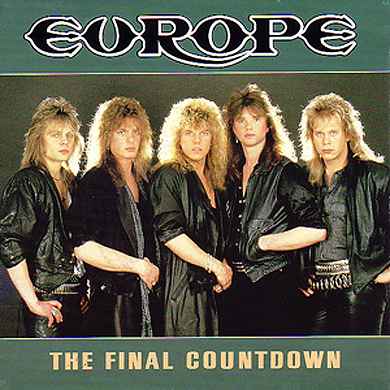 3. Asia
Now, their espoused philosophies:
A.
I'm gonna miss you, yes, I will
No matter who you are I'll love you still
For my life is my conscience, the seeds I sow
And I just wanted to let you know
B.
And from the wreckage I will arise
Cast the ashes back in their eyes
See the fire I will defend
Just keep on burning right to the end
C.
You know it ain't easy
Running out of thrills
You know it ain't easy
When you don't know what you want.
Answers in next post!
—–
Edit: Looks like the diminutive island of Japan just trumped these bloated continent-bands for epic lyrical source material.