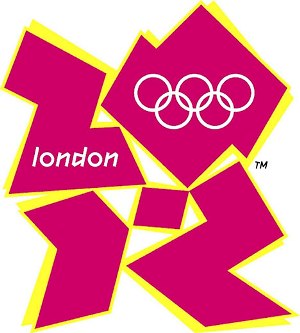 Five fun things I've learned recently, ranked on a scale of how surprised I was to learn them (0.0 being totally unsurprised, 10.00 being very surprised):
1.0: Before entering the Church of Scientology, Kirstie Alley had a major cocaine problem that she credits the 'Church' with helping her kick. Kirstie Alley just seems like a reformed cokehead, doesn't she?
3.5: Asked if he was on drugs in a recent interview, Charlie Sheen replied, "I am on a drug. It's called Charlie Sheen. It's not available. If you try it once, you will die. Your face will melt off and your children will weep over your exploded body." Duh.
5.0: The Iranian government has threatened a boycott of the 2012 London Olympics because they claim that the controversial logo spells out 'Zion'. This is surprisingly loony– but, then again, it does kind of look like it says that. The poor, beleaguered 2012 London Olympics logo, which has already been compared from everything to a swastika to an unspecified sexual act, was defended by one of my Prague College students who wrote his dissertation on it. Looks like its time for an appendix!
The best part is the fact that the Iranians say that certain "internet documents" prove the resemblance, but don't specify what documents these are.
8.0: My mother-in-law, who works as a regional district attorney here in Czech, slipped on ice over the holidays and broke her leg in three places. She was saved by the kindness of a stranger who stopped his car, took her to the hospital and waited with her until it was clear she would be OK. A few weeks later, my mother-in-law found out that the good samaritan was a guy she had just recently tried to put behind bars. Ah, small town ironies.
9.5: Prince wrote 'Manic Monday.' What???!! How did I not know this?