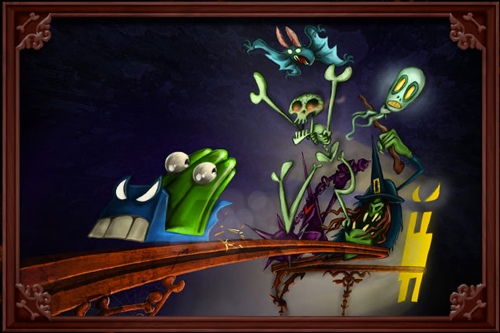 In case you've been reading along and worrying about whether I've found a workspace here… fear not, it's been taken care of. I'm currently based out of the Berlin game studio Kunst-Stoff, where I sit at a makeshift desk set up in the office kitchen, pumping out my mellow blend of adult-contemporary design. Kunst-stoff (the name is a pun on the German word for 'plastic'… also means 'art-stuff' the way they've spelled it) is an independent game development company started by my friend Patrick. I'm permitted to squat in their kitchen in exchange for about five minutes per week spent proofreading the English translations of their press releases.
If you ever get a chance to swing something like this, I can highly recommend any situation where you're surrounded by people who are busily working on something, but where you have no professional connection whatsoever to whatever it is they are working on. In this case, whatever it is they are working on is an iPhone/iPad game called Pudding Panic that was released to the iTunes store a few weeks ago. The game's premise–- described on game's web site as 'An anxious little pudding is trapped in a scary ghost train!"-– has earned the company highly positive reviews with titles like "Pudding Panic redefines weird". If you like iPhone/iPad games, you should definitely check it out. I do not like such games (my feelings about gaming are discussed in this post about the Sims)– I bought a copy of the game to be a good sport, but have yet to install or play it.
I am quite smitten, however, with the game's main character, a perpetually-shivering plate of jello named J. Jitters. Jitters seems ready-made for franchising and stars in a series of clever trailers for the game.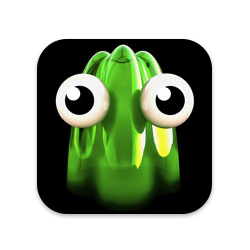 Also, I was interested to learn that Pudding Panic has climbed near the top of sales in the respective iTunes stores of a number of countries, including… Jamaica! This got me wondering about what the other best-sellers might be in Jamaica that Pudding Panic would have to knock off to take the top spot there:
Mount Zion Picnic: scale the lofty heights before Babylon gets there and opens its picnic basket of roast mutton and other unclean foods.
Super Haile Selassie Brothers 3: the year is 1973 and there's a palace coup to put down! Throw barrels on the heads of your would-be usurpers as they attempt to climb up ladders to the top and wrest away your crown!
Michal Rose vs. Zombies: Michal Rose's coffee farm is under attack from Matthew Wilder and other pretend-reggae-musician zombies. Defeat the zombies or else your rhythms will appear on Solid Gold next to Marilyn McCoo.